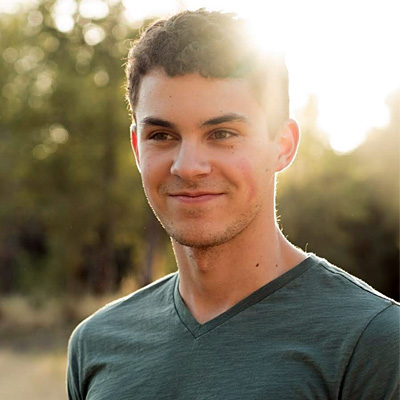 Nick, Chemeketa Community College (Salem, Oregon)
Campus Ambassadors came into my life at sort of a spiritual turning point: the point where I moved on from simple acceptance of God's grace to me, to the point of serving Him and showing that grace to others. It gave me a ministry opportunity unlike anything I'd done before, leading amongst my peers, but also being blessed and filled by the ministry at the same time.
This included going through the "Decipleship Training Guide" with Cameron West, one of the student interns. It helped me grow in deeper understanding of what I believe as a Christian, as well as how to lead others to discovering the same things for themselves. Uniquely, I got to record and produce video testimonies for Campus Ambassadors as well, using my gifts for the Kingdom in that way as well. I'm so thankful for what this ministry strives to do, and likewise has done in me.
Are you a part of Campus Ambassadors? Would you like your story featured in the next Student Spotlight? Send us an email.